Are you in need of an outdoor shed building or barn on your property? You may need storage for mowers or recreational vehicles. Perhaps you need a workspace and a place to keep your tools. Or if you have or plan to have a farm, you may need a barn to house animals or to store crops or farm machinery. Whatever the purpose, a metal barn is a fast, affordable way to create the type of shelter you need. New Horizon manufactures and installs steel barns and sheds that are sturdy, look great, and will last for years to come.
Steel Barns Can Serve Many Purposes
One of the biggest advantages to steel buildings is that they are so versatile. Once you have a shed storage building on your property, the possibilities are numerous.
Crop storage. If you grow crops on your farm you need a place to store them. Metal barns work well for crop storage because they are sturdy and pest-resistant.
Animal housing. A steel barn can easily serve the purpose of providing shelter for farm animals. A dirt floor is usually best for animal housing for their comfort.
Machinery storage. Running a farm requires machinery and equipment, which will stay in much better condition when it is properly stored out of the elements.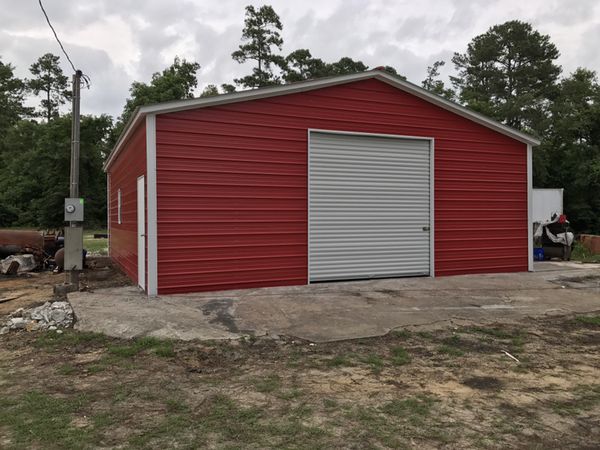 New Horizon Will Customize your Outdoor Shed Building
One of the biggest benefits of purchasing an outdoor shed building from New Horizon is the wide range of customizable options. Your barn can be whatever size, color, or style you have in mind. Choose from a list of features to complete your shed storage building.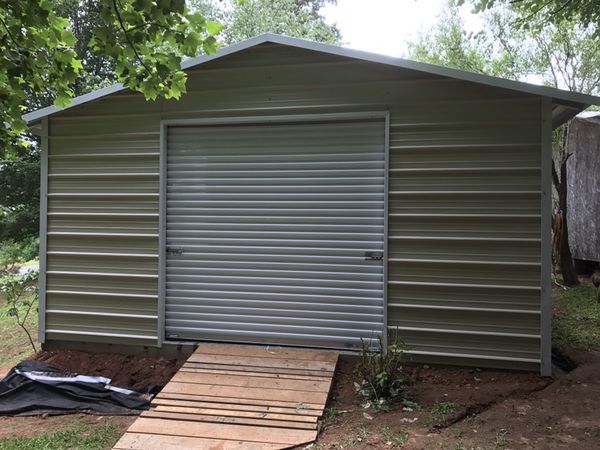 Vehicle shelter. If you have an RV, boat, or other recreational vehicle(s), a shed storage building will keep them in better condition, saving you money on maintenance and upkeep. You can even store that classic car that you're in the process of restoring.
Workshop and tool storage. Whether you're into woodworking, carpentry, car repairs, or other hobbies that require a workshop or tools, an outdoor shed building makes a great place to work on your passions and store your tools.
Entertaining. Host barn parties, dinner groups, wedding receptions, and more in your steel barn. There is a high demand for rustic settings for events and you could use your space for profit.
Crafting wine or beer. Speaking of profit, why not install a steel barn for that winery or brewery you've been dreaming of? More people are trying their hand at making their own spirits than ever before as the demand for craft brews and homemade wines increases.
Retail space. Thinking of opening a market for your produce or an antique store? A barn can make a great retail space for whatever you wish to sell. Easy to open during business hours and securely store items after hours.
You can create a vision for your barn online with the custom design tool which allows you to try out a variety of styles and colors. Installation is fast, even with the option of concrete flooring. In no time at all you can start using your barn for work, storage, hobbies, and more. The addition to your property will increase the resale value as well. Request a free quote online or call (336) 799-1106.