Do you need expertly poured and crafted concrete? Whether you need a new paved driveway, patio, or walkway or your current concrete needs to be repaired, there's a team of concrete contractors in NC that can handle the job: the team at New Horizon. Concrete is an attractive, durable option for home improvement projects of all kinds. Add value and curb appeal to your home this year with just a simple enhancement. The concrete services offered by New Horizon are affordable and reliable, and your project will be completed quickly and efficiently.
Concrete Driveways are Attractive and Durable
If you currently have a dirt or gravel driveway and are considering another option, try concrete. Concrete offers a more modern look with clean lines and a solid color. It stands up to any weather so you can avoid potholes, mud puddles, tire tracks, and divots. No need to keep putting down new gravel each year or spreading it around to even out the ground. Once your concrete solidifies, it stays strong for years to come.
Concrete Patios and Decks Last Years Longer than Wood
Thinking of building a deck or patio on your property? Concrete is an affordable and longer-lasting option than wood. Wood, even when treated, eventually weakens and rots. Wood is also susceptible to wood bees, termites, and other pests. Concrete is solid and strong. Once it is poured and hardened it can last for decades or longer. It is also versatile, offering limitless options such as multi-level patios, stairs, seating, and more. Create a space that's great for entertaining and enjoyment for years to come.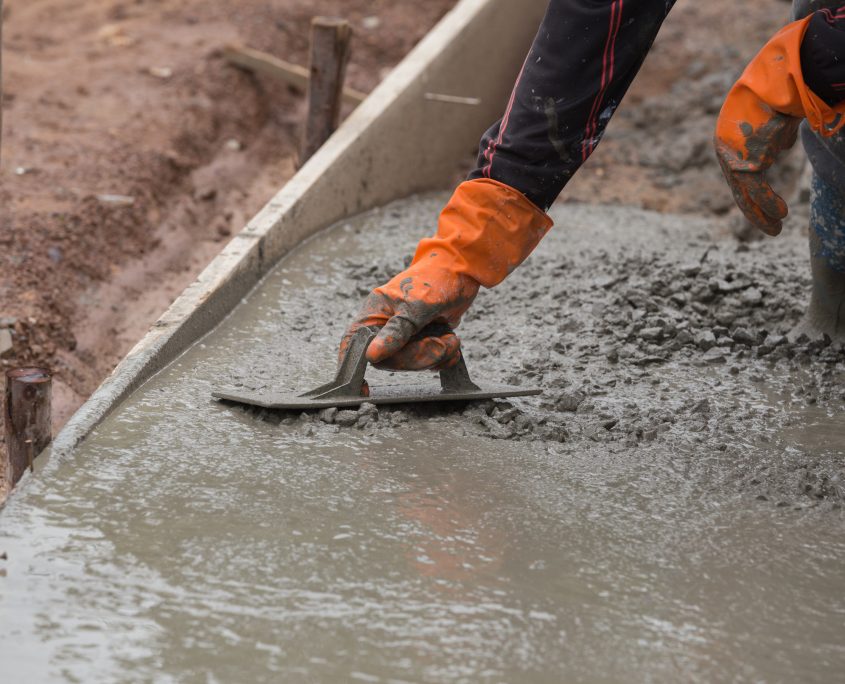 Customize your Yard with Concrete Walkways and Landscaping
The versatility of concrete makes it an ideal material for walkways and landscaping. The skilled concrete contractors of NC company New Horizon, can handle any project from a simple sidewalk leading from the driveway to the front door to a backyard path with concrete dividers for flowerbeds. Concrete can be used to create your vision by shaping the land in whatever way you have in mind.
Save Money with Concrete Repairs
If you have concrete that is cracked, broken, or crumbling you may be able to have it repaired rather than fully replaced. You can save money on concrete services for your home by repairing your current concrete driveway, walkway, patio, or other surface. Cracks can be filled in many cases and broken edges can be patched. Sometimes you may only need to replace one broken square instead of an entire walkway. New Horizon can even fix the ground underneath the concrete, which may be the source of the problem, preventing the same cracks from appearing again.
Trust New Horizon, Premier Concrete Contractors in NC, to Handle your Project
The specialists at New Horizon have years of experience with concrete projects of all kinds. You can trust that your concrete will look beautiful and last for many years. New Horizon will complete the job quickly, giving you your desired results in record time. Request a free quote online or call (336) 799-1106. Financing is available to make your project more affordable.