New Horizon Buildings and Concrete specializes in outdoor sheds and buildings. If you are in need of additional storage for vehicles, lawn equipment, tools, or other items, a metal building may be just what you need. A steel building is a quick, affordable way to add outdoor storage to your property. Home storage sheds are convenient, allowing you to protect your valuables while freeing up space in your current garage so that you can use it for what it was intended for, to park your car. New Horizon manufactures and installs many different types of outbuildings to meet your needs.
Garages
If you are in need of a garage, whether your home doesn't have one yet or if you just need additional garage space, a metal building is an economic choice. It starts with a concrete slab upon which the garage is constructed. Your garage can be custom designed to be exactly what you need from size to color to style. Features include roll-up doors, walk-in doors, roof options, and more. Whatever type of vehicle you need to house, a metal garage can be designed to fit.
Carports
When you need a shelter that offers some protection, consider a carport. A carport can be added onto an existing home or other structure but can also stand alone. A concrete floor is optional. A carport typically consists of a roof and at least two sides that are open. These shelters are ideal for RVs, boats, off-road vehicles, and the cars you drive daily. Having a roof over a vehicle protects it from damage due to weather like hot sun, moisture, hail, snow, or other elements.
Metal Outdoor Sheds and Buildings Save you Money
When you need outdoor storage space but your budget is limited, you can save money on a metal building. Materials and installation both cost less than other structures. And by protecting your assets with a shelter, you save money on maintenance and upkeep for your vehicles and other valuables.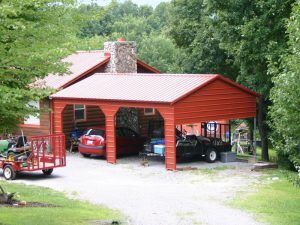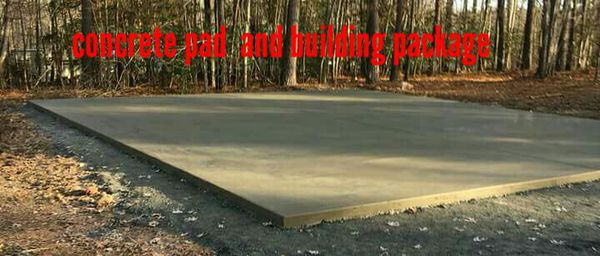 Barns
Metal barns can house any number of things from vehicles to tools to crops and even animals. If you have a farm or you're planning to start one, a metal barn is an affordable way to begin. You may want a concrete floor if you'll be storing vehicles or a dirt floor for animals. Your fully customizable barn can be designed to your standards.
Barndominiums
***Coming Soon***
Sheds
Home storage sheds are a helpful addition to any property. Owning a home comes with the responsibility of upkeep and maintenance, especially in the yard. Whether you have a riding mower or push mower, you need somewhere to keep it when it's not in use. Not to mention weed eaters, leaf blowers, and other tools. Outdoor sheds and buildings give you the necessary storage for those and other things.
Lean To's
***Coming Soon***
Concrete
New Horizon also offers concrete services apart from buildings. If you need a driveway, walkway, patio, or other solid surface, concrete is an affordable and versatile option. It can be poured in any shape to increase the curb appeal of your home.